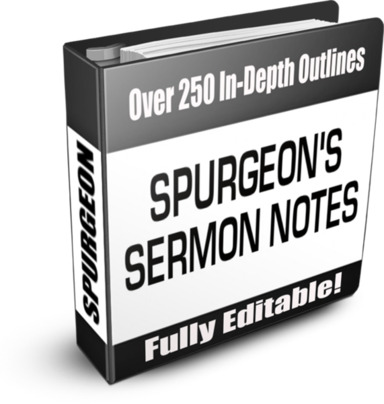 ---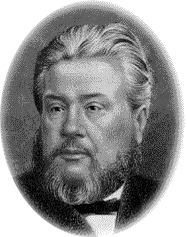 From the Desk of Barry L. Davis
Dear Pastor,
I wonder if you are as great of an admirer of Charles Spurgeon as I am? His influence has impacted Christianity, and Christian preaching perhaps more than any other since Biblical times.
It is said that he preached to approximately 10,000,000 people in his lifetime, often up to 10 times in a given week. Spurgeon was the pastor of the New Park Street Chapel (later the Metropolitan Tabernacle) in London for 38 years.
While Spurgeon was a pastor, author, teacher, and much more, he is best known for his sermons, as they stood above most of what was available in his day, and I would say, in ours also. Thankfully, his printed messages are still available to us for purchase at our Christian bookstores.
But did you know that he produced another dynamic compilation for other preachers, known simply as "Spurgeon's Sermon Notes"? This is a collection of Spurgeon's in-depth Sermon Outlines, rather than completed manuscripts.
These sermon outlines can be used in the following manner:
To read for personal edification

To learn how to best structure a message

To use as a teacher's guide for instructing others

To edit, adapt, and preach to your own congregation
The most amazing discovery you'll find when you read this collection, is how absolutely relevant these messages are for today. Of course, the language seems stilted to us, but not difficult to read or comprehend. In fact, Spurgeon had a way of explaining the most complex theological truths in a way that a child could understand.
As a pastor, this is what I suggest -- use these sermons in any of the ways listed above, but do not hesitate to take these outlines, and make them your own. That's why they were made available. With a few minutes worth of editing, they will be as fresh as anything you've written in the last year!
What we are offering is the complete collection of 264 In-Depth Sermon Outlines in both PDF (Adobe) and Word formats so that you can edit the messages or leave them as is. Over 650 Pages (8.5" x 11") worth of high-quality sermon material!
And this is available as an immediate download! As soon as you purchase, you will be able to access your resources.
CHECK OUT A COUPLE OF SAMPLES
As you can see, with just a little bit of editing, you can make these messages your own and be preaching them this Sunday! I can't wait to hear back from you when you discover what a treasure you've uncovered.
In addition, when you order today, you will receive a FREE BONUS!!
Over 400 Pages of Spurgeon's Sermons on Proverbs!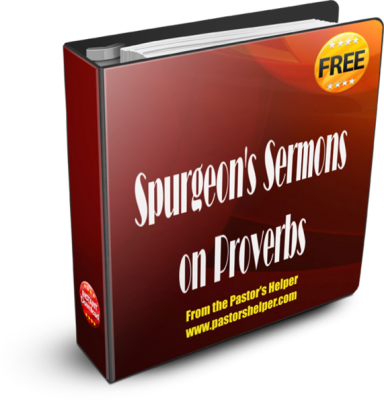 Okay, so what is this going to cost? Only $9.95 We wanted to make this affordable for everyone, so we priced this as low as we possibly could.
Please order now, before we need to raise the price. We are not going to be able to keep it this low forever.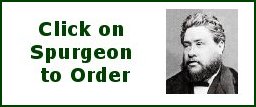 Note: After payment is made you will see a box that says "IMPORTANT: Click
Here to Download Your Product" Make sure and click for instant download.
This website is a part of The Pastor's Helper Network